Welcome to the Love is comics fan website! Here you can find dozens cute and funny love quotes with colorful comic illustrations. In addition on the history page you could read about history of "Love is..." comic strip. We would be happy if you leave some comments, share your favorite love is... pictures with your friends and follow us on the social networks. Enjoy!
Love is…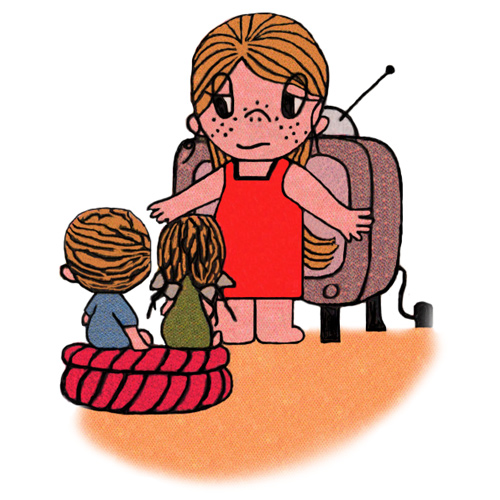 being selective about their TV viewing.
Testimonials
I am a married 60 year old lady and my husband and I remember this newspaper in San Antonio called "The Light." It always had a Love Is picture located where Dear Abby used to write her column and then there was also a Dear Heloise column. I used to read those and enjoy cutting out the pictures of the Love Is and using them as book marks or putting them on a fridge. Thank you and God Bless. Toothers Bekind.
I met my husband in 1972 when I was 14 and he was 17. We dated for 6 years and married in 1978. We've been married for 33 years and have three amazing children and two baby grandchildren. My husband worked back then in a drugstore/pharmacy and he started buying the Love is……. mini books for me. I still have them. They are in black and white and the pages have turned yellowish throughout the years. These characters bring back so many memories!! Nilsa.
I had almost forgotten about Love Is... When my husband and I were dating, in the early 70s, Love Is ... was so popular. He used to cut out the clips from the paper, and send them to me at my college, or leave them in my car, or tape them to a package. He even drew some of his own. It was "our" special way of saying I Love You. They were The BEST!! Kids nowdays wouldn't understand such a simple way of expressing feelings. After all, you can't text it :-( I'm so happy to have found these little jems again. :-) V C Jones